Spiritual Mindfulness Meditation Class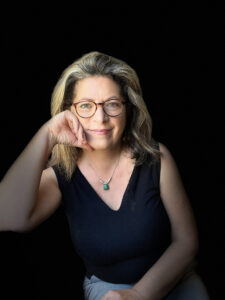 Spiritual mindfulness meditation
Mark your calendar and sign up today, this program is Led by Renee Golan, a yoga practitioner and meditation for more than 20 years with certifications. Since 2015, Renee, a Jewish educator has immersed herself in Jewish spiritual meditation.
Program Overview: Immerse yourself in spiritual mindfulness, an experiential approach with a range of techniques that encourages us to tap into our resilience and well-being, deeply rooted in Jewish wisdom and tradition.
Program Details: 7 consecutive Tuesdays starting, October 10th, 2023 7:00 – 8:00 pm Online (via Zoom)
Why Participate? Cultivate and unveil profound connection with your spiritual core, and commence a path towards heightened mindfulness and serenity. This program harmoniously merges age-old Jewish teachings with modern mindfulness practices, curating an unparalleled and enriching encounter.
Weekly Sessions: Engage in meditation every week, skillfully led by Renee Golan, who seamlessly integrates Jewish spirituality with mindfulness techniques. Navigate the crossroads of your spiritual expedition and mindfulness routine.
Who Can Join: This program extends an open invitation to individuals from diverse backgrounds who possess an inquisitive nature, whether you are a novice or a seasoned practitioner of meditation.
Inclusions: 🌱 7 consecutive weeks of semi guided meditation journeys 📚 Thought-provoking study materials and Supportive resources for your mindfulness path.
Secure Your Spot Today! Cost is $180 for all 7 weeks. Limited openings available.
For any questions please email Renee Golan at [email protected]
Pay for 1 Adult
Pay for 2 Adults
Pay for 3 Adults